FROM ETHICS TO LAW
we've read psychology (DeWaal), ethics (last 6 weeks)
will now read three legal scholars (Steven Wise, Richard Posner, Cass Sunstein)
claims about morality vs. claims about what the law is or should be.
Ethical and legal claims are different and need different sorts of support (e.g. about meat-eating or hunting)
IS THE LAW NOW OK, OR SHOULD IT BE WEAKER OR STRONGER?
THE STATUS QUO
what legal protections do animals (in the US) actually have?
on paper, in practice
FEDERAL LAW: ANIMAL WELFARE ACT (
HERE
)
Definition of "animal"--mice, rats, birds, cold-blooded animals are NOT animals for purposes of AWA
Lab animals: we discussed already, see here
Animals during transportation
Animals on exhibit: zoo and aquarium animals protected, but no protection for rodeo animals
How strong is the protection for zoo/aquarium animals?
Aquarium--no protection at all for any of the birds, fish, reptiles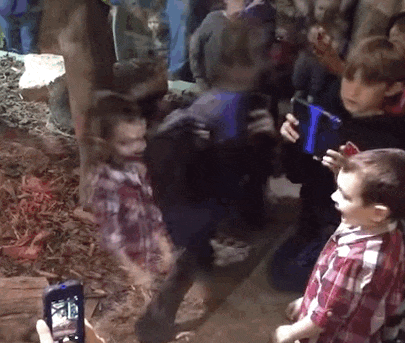 Inspections manual (DWA enclosures for jaguar is OK--no requirement that animal should be able to exercise natural capacities).
Do inspections lead to positive change?
Inspection reports (p. 195 -- problem with sloth in 2014)
Sloth is still in the same place!


Worries: (1) most animals at Aquarium are not covered, (2) no requirement that animal have space to exercise natural capacities, (3) lack of enforcement (only about 100 inspectors)
MORE FEDERAL LAWS:

STATE LEVEL: ANIMAL CRUELTY LAWS
Texas (HERE)
Other state animal cruelty laws (HERE)
All states now allow for felony animal cruelty
Enough protection? Story HERE.
STATE LEVEL: PROTECTION FOR FARM ANIMALS
California Proposition 2 (HERE)
Have to follow CA law to sell eggs in CA
STRONGER II: STEVEN WISE
ANIMAL PERSONS ARGUMENT
Someone with "practical autonomy" has "preferences and the ability to act to satisfy them, can cope with changed circumstances, can make choices--even ones she cannot evaluate well--or has desires and beliefs and can make appropriate inferences from them" (p. 230)
Practical autonomy makes X a person with dignity, instead of a mere thing. (Note: "person" doesn't mean the same as "human organism.")
Certain non-human species do have practical autonomy (great apes, elephants, cetaceans, African grey parrots).
Thus, they are persons, not things.
Under US law, persons have certain basic legal rights (liberty, right to standing in civil courts, etc.)
Members of those species should have the basic legal rights of persons (liberty, right to standing in civil courts, etc....)
OTHER ANIMALS
Certain humans with less than complete practical autonomy have a reduced set of rights, but still have rights.
Like cases should be treated alike--a basic legal principle.
Comparable animals should have the same reduced set of rights possessed by less autonomous humans.